Valet Parking And Management Services
Working With Black Diamond
When you hire Black Diamond Valet, Inc. as your service provider, you will receive great service from start to finish. When you want to hire a valet parking service for events in Orange County and San Diego, you can rest assured that you'll get a high level of service from our professional team. We customize solutions for valet services for a private party you may hold at home or any location, allowing you to give your guests convenient parking options.
All of our personnel will be dressed in one of our various uniform selections, that are chosen by the client. They will be well groomed and maintain a professional appearance at all times. You won't find a better solution when searching valet parking for home parties or other events near me. You can expect professional results from well-trained, background-checked employees.
Private Valet Services For Any Event In Orange County, Ca
When planning a big event, organizing your parking services can be a very difficult challenge. Without paying due care and attention to this essential service, you will cause your guests confusion and inconvenience at their arrival to your event. With the challenges of finding parking in areas such as West Hollywood, CA or Los Angeles, CA, valet parking is the most ideal way to ensure a smooth and easy parking process for your event. Black Diamond Valet Services specializes in providing the most robust and professional private valet services in Orange County, Palm Springs, Riverside, Los Angeles and West Hollywood, CA.
California's Number One Choice In Valet Parking
Black Diamond Valet, Inc., was built upon the values of providing honest and reliable private valet parking services in Palm Springs, CA and across Southern California. We understand how much you care about the safety and security of your guests, and for that reason, we treat every single customer as if they were family. We are your go-to source when you need to hire valet parking services for events in Orange County and San Diego. We're also available for valet services for a private party at home or any other location.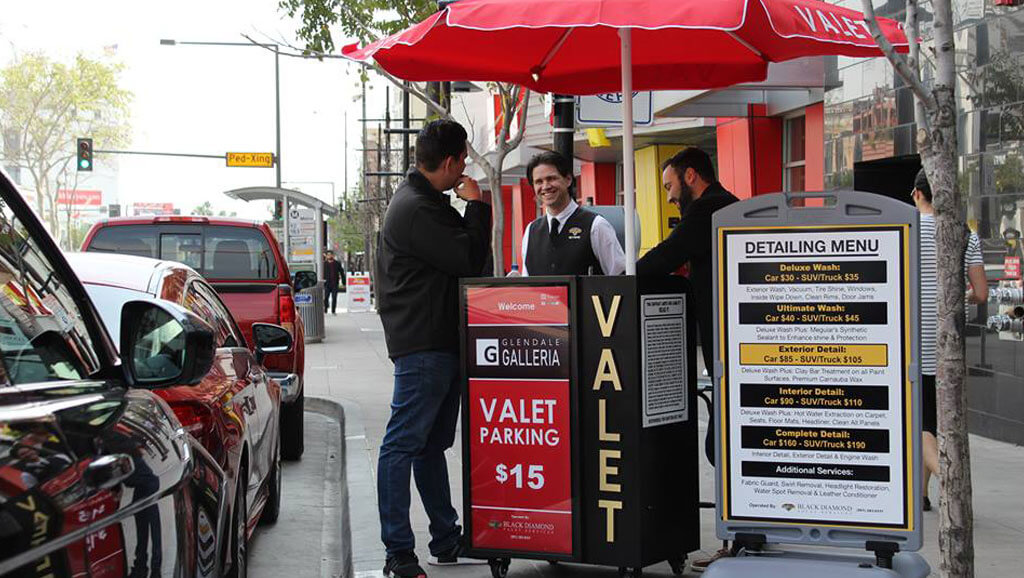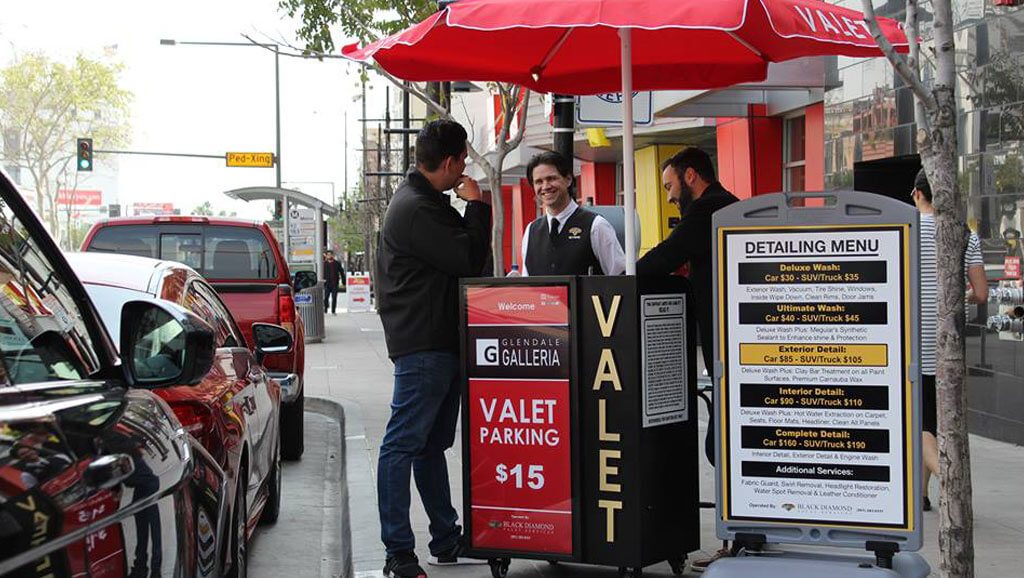 We use the latest in innovative technology to park and retrieve vehicles, ensuring the highest level of customer care with every guest interaction. Black Diamond Valet values strong community ties, which is why we participate with many local charities throughout Southern California, such as Angel Wings, Boys and Girls Club, St. Jude's and Let It Be Foundation. Through community outreach, we believe in giving back to the region with integrity and safe services for all.
Stylish And Functional Valet Attendants At Your Service
We value the stylistic themes of your event or function, and for this reason, the valet attendants provided by Black Diamond will seamlessly integrate into your aesthetic to deliver the consistency and style that you require. We feature a range of uniform choices that allow you to select the look that is the most appropriate for your function. We value maintaining a groomed appearance at all times, ensuring a professional appearance no matter the occasion to add that extra touch of class to your event.
We're Available for All Types of Events
Whether you need to hire a valet parking service for events near me or you're interested in valet parking for a home party, our team provides custom solutions that meet your needs and allow you to give your guests the best experience when attending your event or party. Whether you're hosting a private party to celebrate a birthday, wedding, or anniversary, or scheduling a corporate or business event, we provide the solutions you need to make parking simple for your guests.
Your Professional Private Valet Service In Palm Springs, Ca
Black Diamond Valet, Inc. is a fully insured valet service provider, that offers coverage for garage liability, garage keepers liability, umbrella excess liability, workers compensation and fidelity bond that ensures your guests' vehicles are in good hands. As part of our service, we acquire the necessary permits which are required by your county to ensure our responsibilities are met.
We provide everything that is necessary to ensure a smooth and efficient service, no matter the type of event. You can choose from a full size or compact valet podium depending on the space available, as well as an umbrella, signage, traffic cones and lights. We use a comprehensive vehicle tracking system and radio communications system to provide accurate and efficient service every time.
Southern California's Finest Valet Services
Black Diamond Valet, Inc., is proud to offer our private valet service for events in Palm Springs, Los Angeles, West Hollywood, Orange County and Riverside, CA. If you are planning your next event, consider the convenience of the professional service that Black Diamond Valet provides. To speak with us about your options or to request a quote for service, call us today at
(951) 283-9337.
We're happy to discuss your unique needs and help you find the best valet parking solutions for all parties and events.
Request A Quote At The Bottom Of The Page
We will provide all of the necessary equipment such as, but not limited to:
Valet podium (full size or compact)
Signage (generic or custom)
Vehicle tracking system ( 4 part ticket or TEZ technology)
Radio communications system
We will be sure to have all the proper permits required by your city and or county.
We indemnify all of our clients. They are backed and protected by the following insurance coverage's:
Umbrella excess liability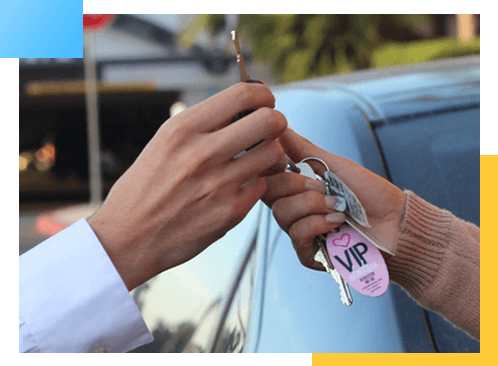 Restaurants and Night Clubs
Malls and Shopping Centers
Private Events (residential and commercial)
Hospitals and Medical Centers
Golf Courses and Country Clubs
Locations we currently serve:
Galleria at Tyler Mall – Riverside, CA
Sevilla's Restaurant & Night Club – Riverside, CA
El Patron Mexican Restaurant – Riverside, CA
Cabazon Outlets – Cabazon, CA
Regus Parking Structure – Malibu, CA
Redbird Restaurant – Los Angeles, CA
Vibiana Event Venue – Los Angeles, CA
The Edison – Los Angeles, CA
Clifton's Republic – Los Angeles, CA
800 West Sixth – Los Angeles, CA
West View Towers Condominiums – West Hollywood, CA
Johnny Reb's True South – Orange, CA
Northridge Fashion Center – Northridge, CA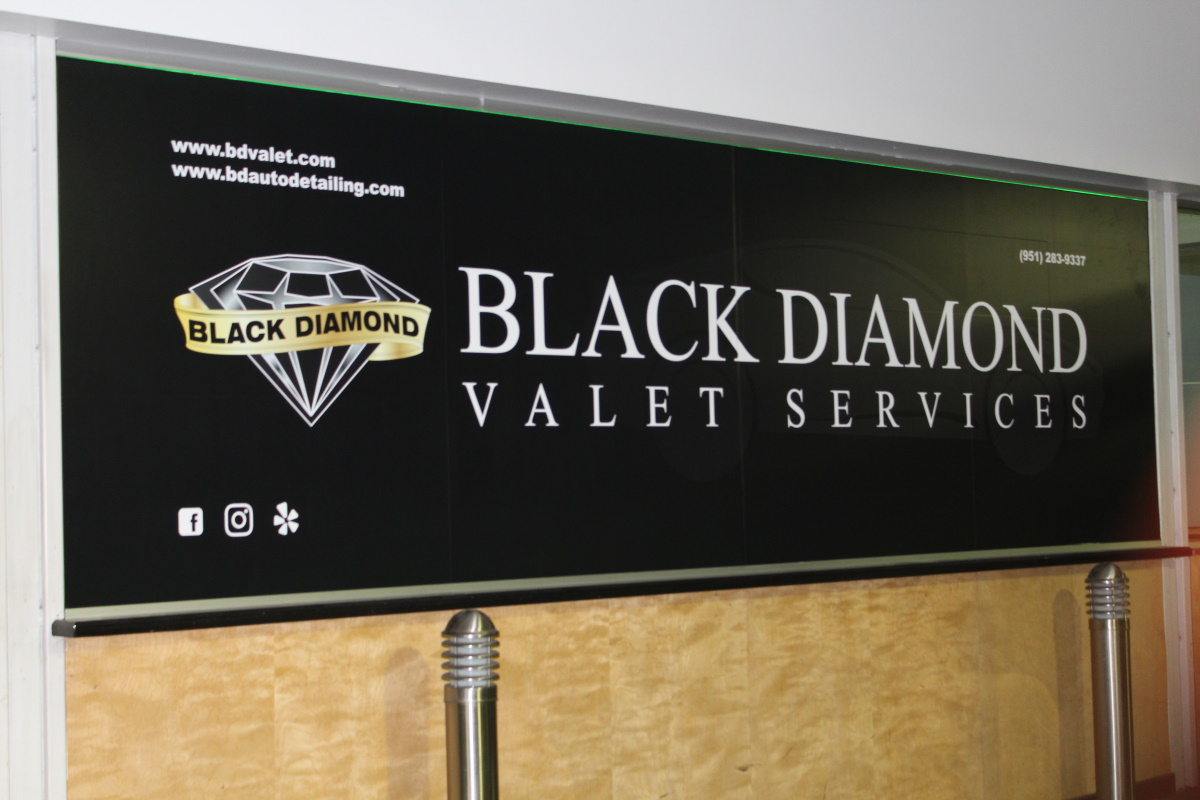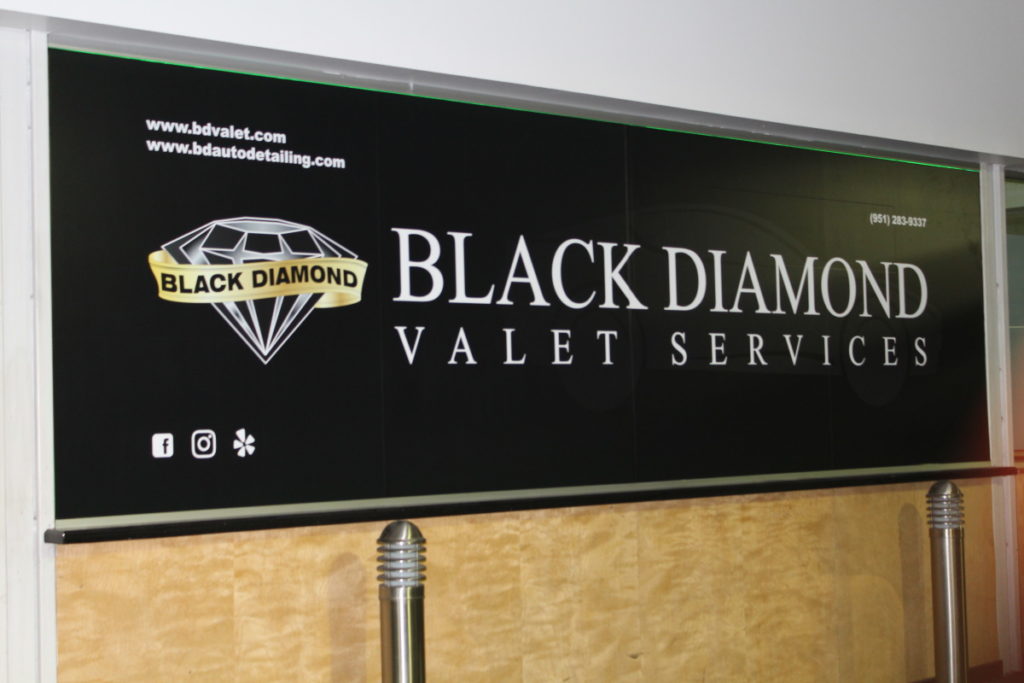 Black Diamond Valet provides valet parking and management services throughout Southern California due to its central location in Corona, CA. We provides valet parking and management services to the following areas and cities, Orange County, Los Angeles County, Riverside County, Ventura County, San Diego County, and Desert Cities (Palm Springs, Indio, Rancho Mirage, Palm Desert, and Cathedral City).