Garage And Parking Structure Management
Garage And Parking Structure Management
With
over 10 years of experience in the industry
we know how to maximize profit from your parking structure. We will maintain low operating costs, which will result in high profit margins for the owner. One of our senior
parking management
professionals will overview the structures layout to see if any changes are needed. This will result in
maximizing revenue
. Once capacity is reached, we will use tandem parking to accommodate the excess cars.
Black Diamond Valet
provides garage management services throughout Southern California due to its central location in Corona, CA. We provide garage management services to the following areas and cities, Orange County, Los Angeles County, Riverside County, Ventura County, San Diego County, and Desert Cities (Palm Springs, Indio, Rancho Mirage, Palm Desert, and Cathedral City).capacity is reached, we will use tandem parking to accommodate the excess cars.
Trusted by the following venues: Galleria at Tyler (Riverside, CA), Northridge Fashion Center (Northridge, CA), Glendale Galleria (Glendale, CA), Sevilla's Restaurant and Nightclub (Riverside, CA), The Edison (Los Angeles, CA), Clifton's Republic (Los Angeles, CA), Westview Towers Condominiums (West Hollywood, CA), and Regus Parking Structure (Malibu, CA).
Scroll Down To Request A Quote
Types Of Parking Garages We Provide Services To: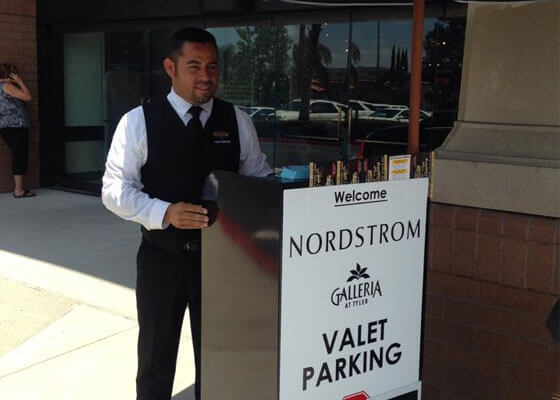 SURFACE / UNDERGROUND LOTS
In some circumstances the lot being managed may not be a parking garage and are more common in suburban cities. Management services include: outsourced re-striping, top seal coats, signage. All included will result in a top quality lot, which will generate maximum revenue to the owners.
Some locations will not have the commodity of a paved lot, but it does not mean we will not provide services to your lot. We do have past experiences working with dirt only lots for big events as well as extended lot usage for the holiday season. To make parking easy for the customers we would implement the use of chalk to create a structured system, which will lessen confusion and traffic.