Your Trusted Parking Management Company in Perris, CA
Are you tired of circling the block, searching for a parking spot? Do you wish you could have a hassle-free parking experience without stress and frustration? Black Diamond is here to provide you with top-notch valet parking services and private valet services in Perris, CA.
Trusted Valet Parking Services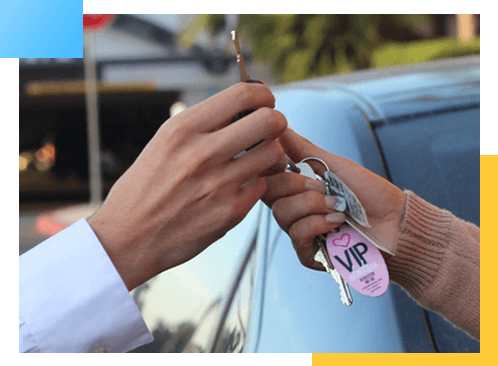 Our parking management company understands the importance of convenience and efficiency for parking. Our highly trained professionals are dedicated to delivering exceptional valet services that meet and exceed your expectations. Whether attending a special event, visiting a restaurant, or requiring parking management for your business, we have you covered.
Our valet parking services offer a seamless experience from start to finish. When you arrive at your destination, our friendly and professional valets will greet you with a warm smile and ensure your vehicle is parked safely and securely. Say goodbye to the stress of finding a parking spot and enjoy the convenience of our valet services.
If you're hosting an event or running a business, our private valet service is the perfect solution to provide guests or customers with a first-class parking experience. Our team will work closely with you to understand your needs and tailor our services accordingly. From corporate gatherings to weddings and everything in between, we'll handle all aspects of parking management, leaving you free to focus on your event or business.
Choose Black Diamond for reliable and professional valet parking services and parking management solutions in Perris, CA. We are committed to delivering exceptional service, ensuring the utmost satisfaction for our clients. Contact us today to discuss your valet parking needs, and let us take care of your parking worries while you enjoy a stress-free experience.