Valet Parking Services Near Aliso Viejo, CA
Black Diamond Valet is your trusted source for professional valet parking services and parking management solutions close to Aliso Viejo, CA. We provide top-notch valet parking services, ensuring a seamless, convenient parking experience for your guests or patrons. We offer various valet parking services to enhance your event or establishment's reputation. Whether hosting a special event, managing a restaurant, or overseeing a commercial property, we are committed to providing the best service.


Our private valet service is tailored to your needs. We work closely with you to create a customized parking solution that meets your expectations. Whether it's a gala, wedding, corporate event, or another occasion, our professional valet attendants ensure that your guests' vehicles are handled carefully and efficiently.
Parking Management Company
Our parking management company near Aliso Viejo, CA, offers comprehensive solutions to optimize your parking operations. Our experienced team specializes in parking logistics, revenue control, and guest satisfaction. We work diligently to streamline your parking management, providing a hassle-free experience for you and your guests.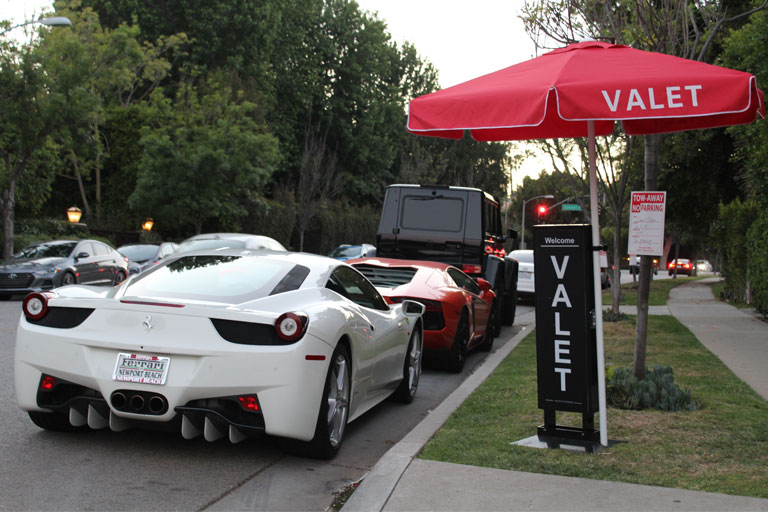 Why Choose Black Diamond Valet?
Professionalism: Our valet attendants are trained to provide exceptional service while maintaining a courteous and professional demeanor.
Efficiency: We pride ourselves on managing parking efficiently, ensuring a smooth flow of vehicles.
Custom Solutions: We understand each client is unique, so we offer tailored valet and parking management solutions to meet your needs.
Guest Satisfaction: We prioritize the satisfaction and convenience of your guests, leaving them with a positive impression.
Reliability: We've earned a reputation for reliability and excellence in valet parking and parking management.
At Black Diamond Valet, we are dedicated to exceeding your expectations. Whether you need valet parking services for a special event or comprehensive parking management for your business, we have the expertise to deliver. Contact us today at (951) 283-9337 to discuss your valet parking and parking management needs near Aliso Viejo, CA.