Trusted Valet Parking Services Near Corona, CA
Are you searching for reliable valet parking services close to Corona, CA? Black Diamond is a leading parking management company providing top-notch valet services to enhance your event or business experience. Whether you're hosting a wedding or corporate gathering or want to offer a premium parking experience to your guests, our private valet service near you will exceed your expectations.
We Make Positive Impressions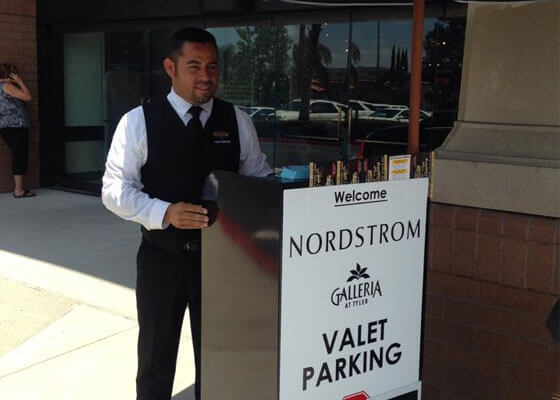 We understand the importance of first impressions. Our professional, courteous valet attendants are meticulously trained to deliver exceptional customer service, ensuring each guest receives a warm welcome. We take great pride in our meticulous attention to detail and are dedicated to ensuring that every parking experience is smooth and free from stress.
When choosing Black Diamond, you can expect comprehensive valet parking solutions tailored to your needs. We offer short- and long-term valet services, ensuring your guests' vehicles are secure and well-cared for. Our team utilizes advanced technology and efficient parking management systems to optimize traffic flow and minimize wait times, allowing your guests to focus on enjoying the event.
Let Us Tackle Parking Challenges
As a local valet service provider near Corona, CA, we understand the area's unique parking challenges. Whether it's a busy downtown venue or a sprawling outdoor event space, our experienced team can handle any parking situation with precision and expertise.
Don't settle for ordinary parking services when you can have the extraordinary. Choose Black Diamond valet parking services for a truly exceptional valet experience. Contact us today to discuss your valet parking needs, and let us elevate your event or business to new heights.